Online Portal
The Rowing Performance Online Portal allows athletes and coaches to effortlessly upload each training session to a cloud based portal.  Our Online Portal allows you to track every session so that progress can be tracked and fact based changes in training plans can be made.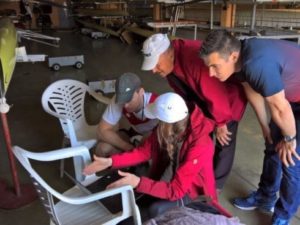 Simple Post Session Analysis
All recorded sessions can be analyzed in the web portal and a coach can compare his rowers with each other, helping put together the most competitive crew and getting their technique aligned.
Visualization of the stroke helps communication between the coach and the rowers. The coach can decide between a number of measures for the rower to focus on during their outings, be it total oar angle, leg speed, or the speed of hands away at finish.
Online Portal Features
Simple Uploading
Catalog Of Training Sessions
Stroke Analytics
Performance Analytics