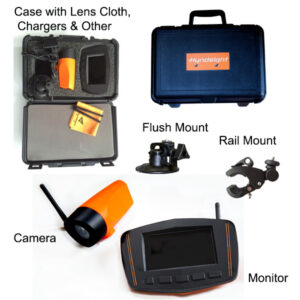 Hyndsight Vision System with One Camera
Hyndsight Vision System for Steering With One Camera: (one tight angle Cruz or with one wide-angle Journey Camera). The Cruz is designed specifically for rowing applications and may only want one Cruz Camera. This is the best option in a … Read more
$

650.00
Select options
Sale!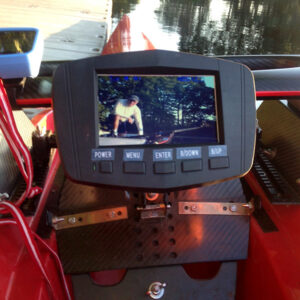 Hyndsight Vision System with Two Cameras
Hyndsight Vision System for Steering With Two Cameras: (two tight angle Cruz, one Cruz,two wide-angle Journey Cameras or one of each Camera. The Cruz is designed specifically for rowing applications and may only want one Cruz Camera. This is the … Read more
$

800.00
Select options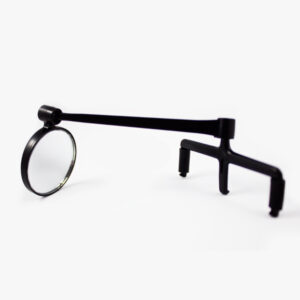 Mirror Attachment
Mirror – Eyeglass or Hat Attachment: To help with steering in a "blind" boat.  Fits all eyeglasses: distortion free, shatter proof glass; 1 1/8″ diameter.  Can be attached to temple piece of glasses or brim of hat.
$

15.00
Add to cart