X1 Design
The X1 or 'tear drop", as it is sometimes referred to, Stämpfli was developed by the Finnish Technical Shipbuilding College in Helsinki for the three-time Olympic Champion Pertti Karpinnen. Worldwide, the new hull shape was immediately accepted by the scullers with many finding that the X1 design was the fastest shape to date. This hull is 8.1 meters long and available in a full range of average crew weights up to 110kg, with a bias towards more volume in the stern than the bow it provides more stability and confidence to scullers at the catch. The X1 has a slender bow with the main boom under the cockpit.

X1 Construction
The construction of all Stämpfli composite boats (except the ST1), incorporates nomex honeycombs that are placed between pre-impregnated (prepreg) carbon and glass fibers, that are then heated under vacuum and cured at 130 ° C. The resulting bond is 6-8 times stronger than that of the "wet lay-up".
This substantially increased strength of the bond, along with the use of carbon fibers, makes the hull stiffer, longer-lasting and less vulnerable to damage.
X1 Photos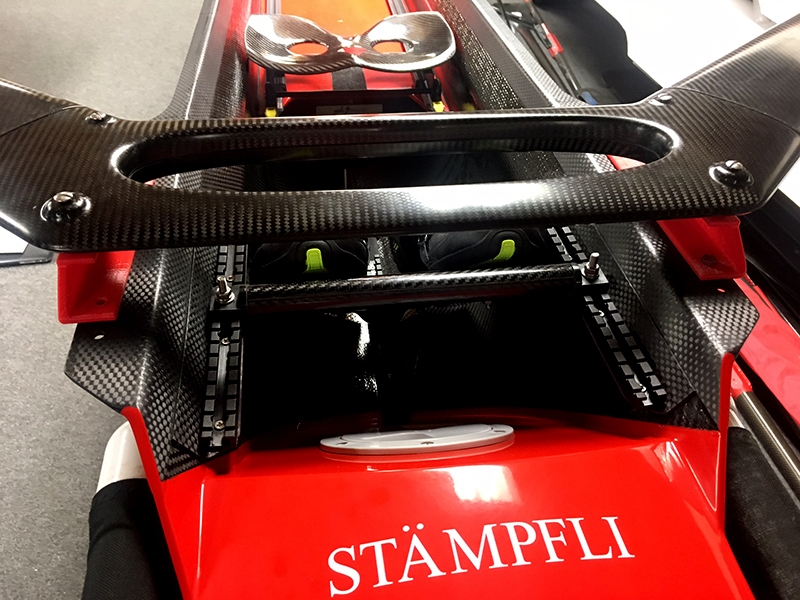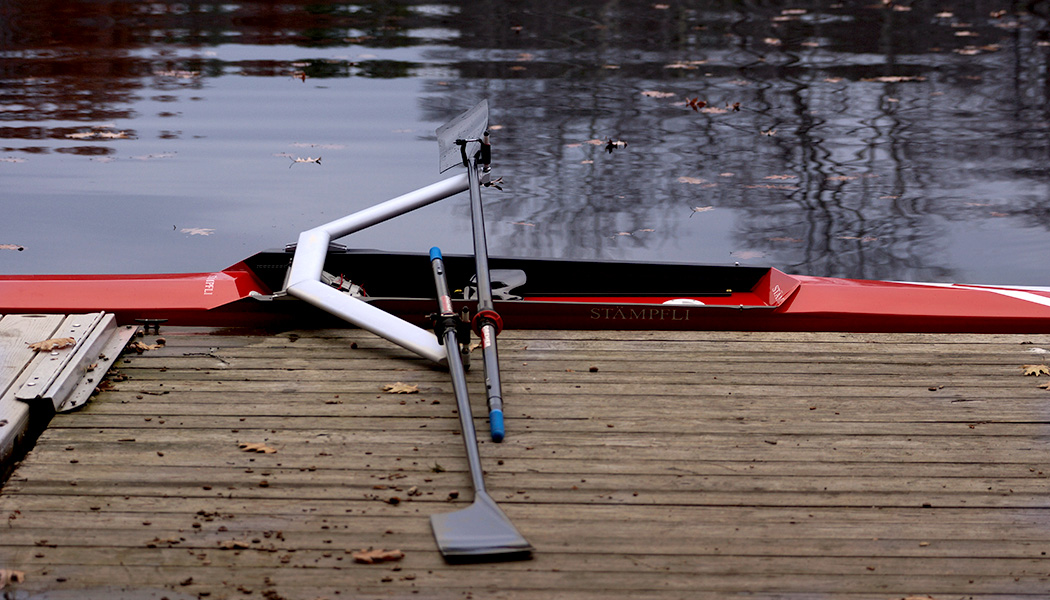 Rigger Options
Aluminium 3 stay rigger
Aluminium wing
Aluminium reverse wing
Carbon 2 stay
Carbon wing
Other Rigging Options
Dreher Carbon Footstretcher
Dreher Carbon Seat
Carl Douglas Aussie Rail Slides
Nike Omada Shoes
Optional Features
Nielsen-Kellerman wiring & speedcoach
Boat Bag
Rigger Bag
Boats In Stock
One 85 Kg, X1 Single, Red/White, with Stern Mounted Al Wing Rigger.  Can upgrade by adding a Carbon Hollow Wing Rigger that will take 2 to 2.5 lbs. out of the total boat weight. Call for a price for the various rigging options.